Product details of Mi Air Purifier 3H EU Global Version [1 Year Local Official Warranty]App Control Ultra-low Noise HEPA filter
A Classic Upgrade to Launch a New Classic
Since the first Xiaomi air purifier was unveiled in 2014, we've never stopped chasing superior performance. This latest challenge was to improve performance while preserving the purifier's classic appearance. Our engineers redesigned the entire air duct system to increase the air purifier's PM CADR by 22%* to 380 m³/h.
380 m³/h PM CADR
22%PM CADR increase
Mi Air Purifier 3HMi Air Purifier 2S
45㎡Effective room size*
8㎡Effective room size increase*
New powerful air duct system
Delivers 6330 liters of purified air per minute*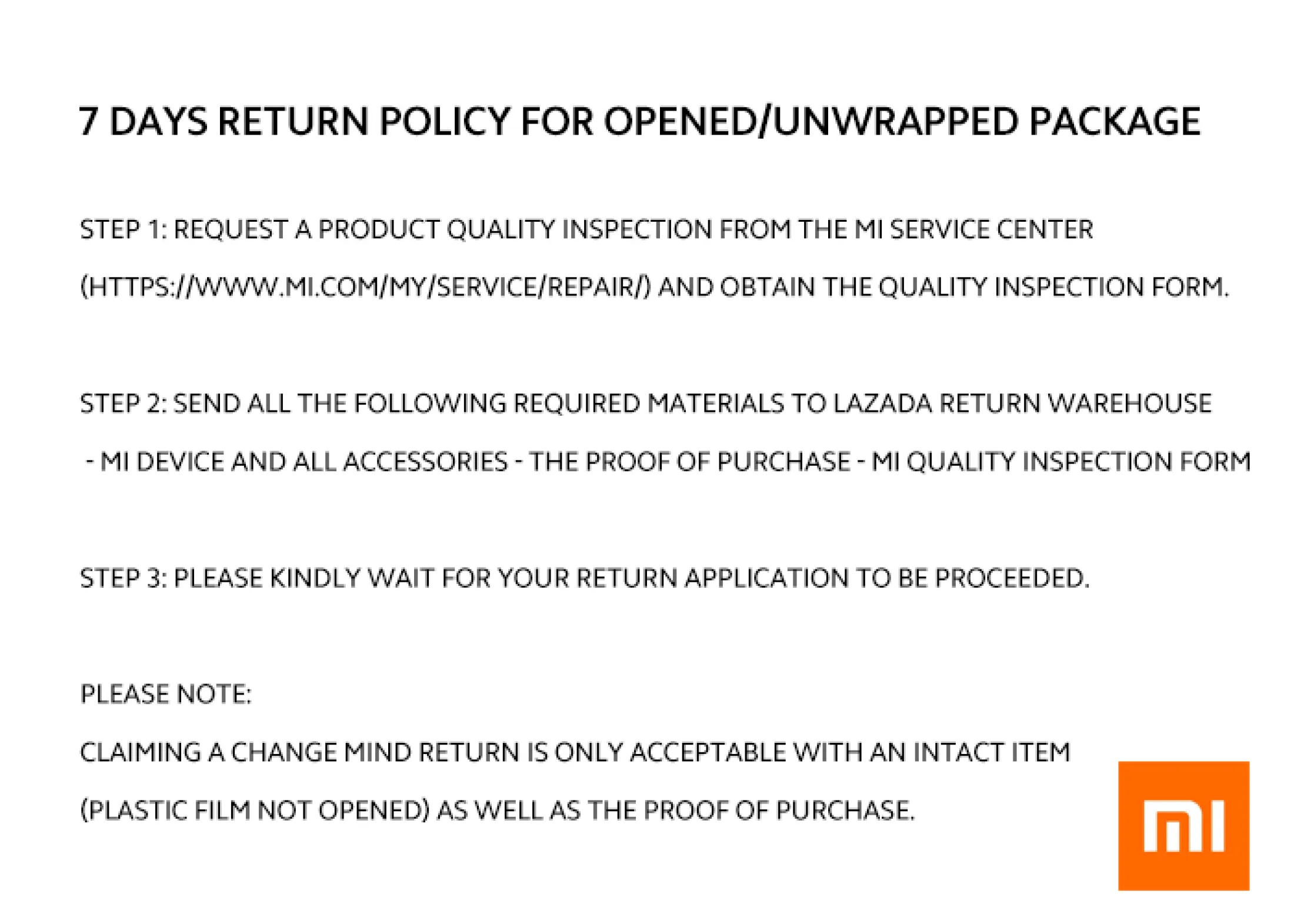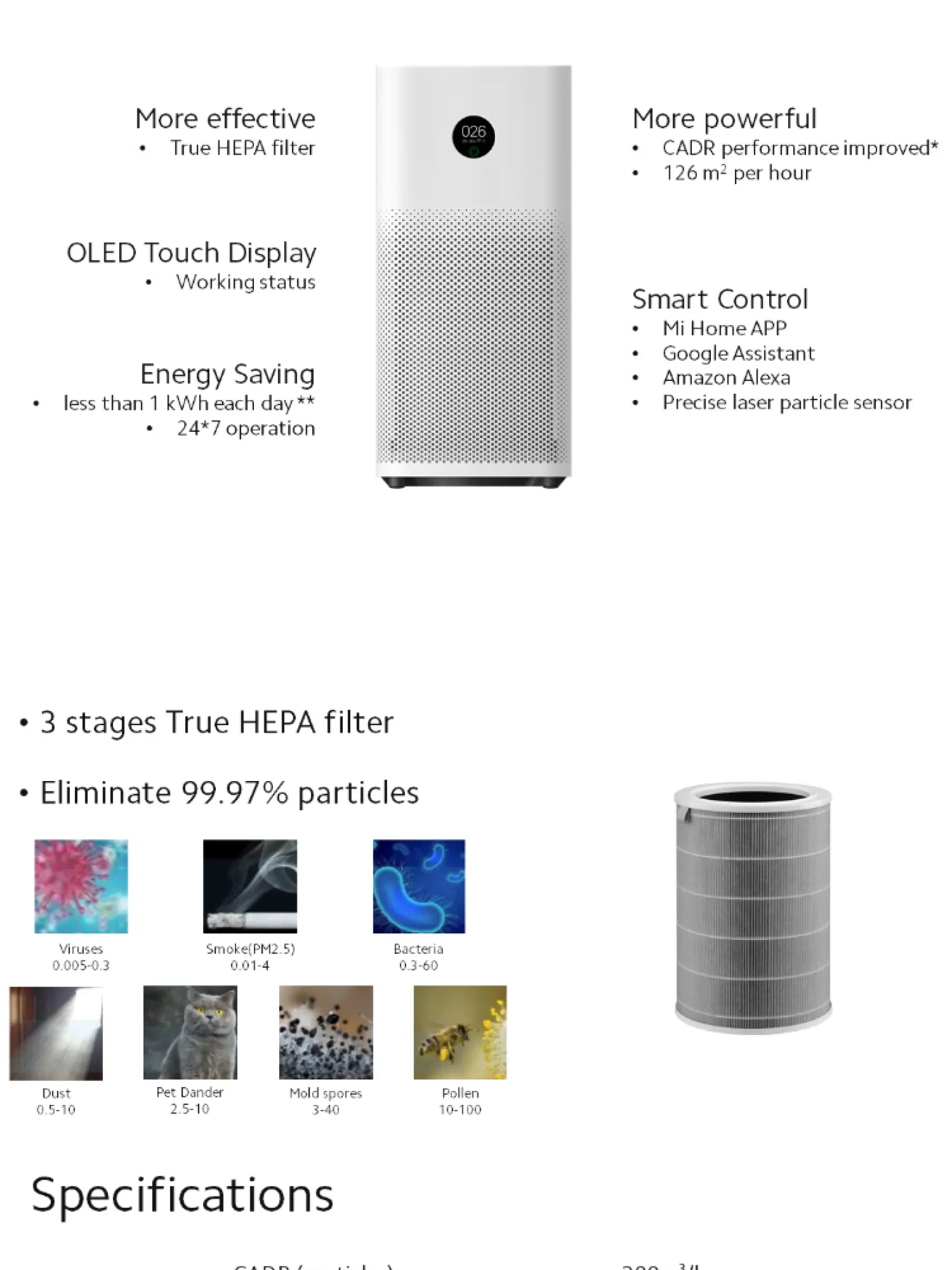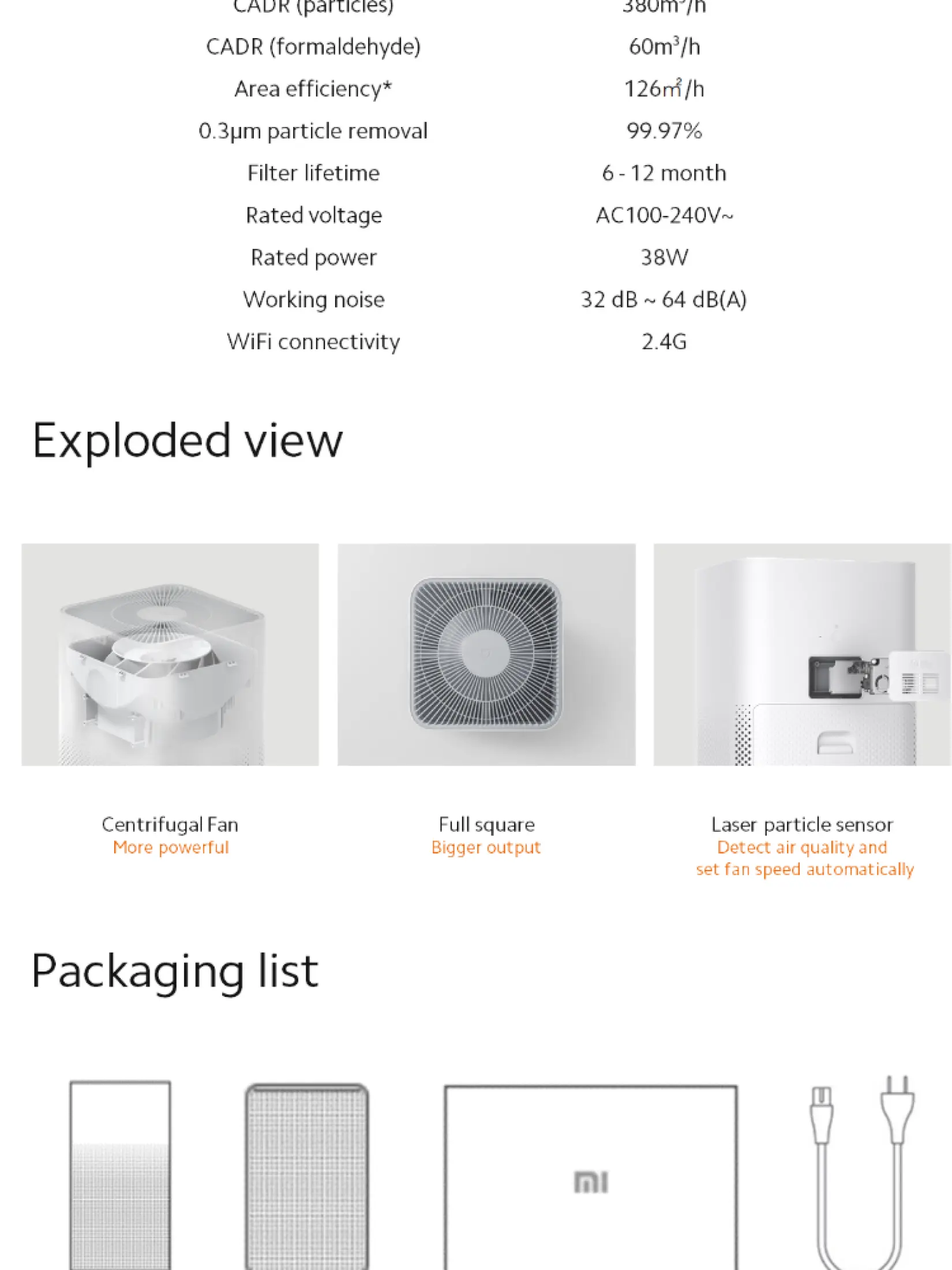 [All products in our store are shipped from Overseas]
A Classic Upgrade to Launch a New Classic
Since the first Xiaomi air purifier was unveiled in 2014, we've never stopped chasing superior performance. This latest challenge was to improve performance while preserving the purifier's classic appearance. Our engineers redesigned the entire air duct system to increase the air purifier's PM CADR by 22%* to 380 m³/h.
380 m³/h PM CADR
22%PM CADR increase
Mi Air Purifier 3HMi Air Purifier 2S
45㎡Effective room size*
8㎡Effective room size increase*
New powerful air duct system
Delivers 6330 liters of purified air per minute*
To increase the air output without changing the size of the air purifier, we had to carefully redesign every part of its air duct system. We developed a rear-tilting centrifugal fan that can move air more powerfully and custom-made a new direct-current brushless motor. The newly designed pressurized air duct and the air grille form an even more efficient airflow path, considerably boosting the purifier's performance.
Rear-tilting centrifugal fan + Customized brushless motor
A powerful combination that outputs massive amounts of air
Pressurized air duct
Polished inner wall for lower air resistance
Large air outlet grille
Fast, even airflow
OLED touch screen display
Air quality at a glance, easy to use even at night
Simply tap the keys on the OLED display to work the purifier, and the reported info is viewable at a glance. Room air quality data, the purifier's operational status, etc., are all displayed clearly. The tri-colored light ring quickly tells you the quality of the air in the room.
Favorite mode
Sleep mode
Auto mode
Low
Medium
High
PM2.5 < 75 μg/m³
Light ring is green
75 < PM2.5 < 150 μg/m³
Light ring is orange
PM2.5 > 150 μg/m³
Light ring is red
Integrated 360° cylindrical HEPA filter
3 levels of purification to eliminate PM2.5, formaldehyde and other harmful substances
Level 1: A primary filter blocks hair, dust and other large-particulate matter floating in the air. Level 2: A high-quality HEPA filter effectively eliminates 99.97% of particulates as small as 3 μm. Level 3: High-quality activated carbon adsorbs and eliminates formaldehyde and other harmful substances. RFID smart filter identification simplifies the hassle of resetting operations during day-to-day use. Original filter certification ensures cleaning outcomes.
Primary filter
HEPA filter
High-quality activated carbon
High-precision laser PM sensor
Sensitively detects even slight pollution
The Mi Air Purifier 3H comes with a high-precision laser PM sensor that detects microscopic particulates and reports changes in room air quality in real time. In auto mode, the purifier adjusts proactively for better cleaning.
APP+AI smart voice control*
Smart control, linking multiple smart products
With the Mi Home app, you can use your phone to keep track of your home's air quality at all times. You can also control the air purifier remotely and set turn-on and turn-off times. You can use the Favorite mode for highly efficient cleaning specifically geared for your space. Supports Google Assistant so you can use smart AI voice control.
"Hey Google, turn on the air purifier"
"Hey Google, turn off the air purifier"
You can also set the app to automatically turn on the air purifier when the room AQI gets high. You can even link the air purifier with other smart Mi products. (Only GA is supported in Korea. GA and Alexa are supported in Europe.)
Mi Home: Turn on the air purifier if PM2.5 > 75μg
Mi Home: Turn off the air purifier if window is opened
A4 paper sized footprint
Space saving and natural feeling
Classic, super-simple design. Compact, with a footprint smaller than a sheet of A4 paper. Fits nicely next to your sofa or under a window sill to become a natural part of your home.
Quiet and energy saving
Keep the air purifier on 24 hours a day for good air quality
Even with its upgraded performance, the Mi Air Purifier 3H is still quiet. In sleep mode, the noise level is as low as 32dB(A)*. The high-efficiency direct-current brushless motor draws only 38 W of power. When running 24 hours a day, it uses up to 1 kWh of power each day, even less than an energy-saving light bulb.
32dB(A)
Noise as low as
Compatible with many types of Mi air purifier filters
Mi Air Purifier HEPA Filter
Mi Air Purifier Filter Anti-formaldehyde S1
Mi Air Purifier Filter Antibacterial
Package Contents:
Mi Air Purifier 3H x 1
HEPA Filter x 1
User Manual x 1
Power Cord x 1
#xiaomi #mi #mijia #official #miglobal #original #smart #home #filter #OLED #WIFI #PM2.5
To get Store Terms & Conditions, please refer to
docs.google.com/document/d/1vFfp0aFi-_BbutBPXGZfBUbHVV_K0vlQfYrdjP1SSr4/edit?usp=sharing
Specifications of Mi Air Purifier 3H EU Global Version [1 Year Local Official Warranty]App Control Ultra-low Noise HEPA filter
Brand

Xiaomi

SKU

1534752292_MY-5138034490

Warranty Type

Local Manufacturer Warranty

Warranty Period

1 Year
What's in the box
Mi Air Purifier 3H x 1 HEPA Filter x 1 User Manual x 1 Power Cord x 1