J'ESSTIOR™ HD-5 高纤氧
---
Mineral Premix (Calcium, Magnesium & Zinc) 矿物元素(钙、镁、锌)
For Bone Health 对骨骼健康
Your bones need good levels of calcium in order to remain strong and to help prevent conditions like osteoporosis.
And calcium could help lower blood pressure, stimulate nerve health, and prevent some types of cancer.
We already know that calcium protects and keeps bones and teeth healthy. But without magnesium, the body cannot:
你的骨头需要,钙质,以保持强壮的良好水平,帮助防止类似,骨质疏松的发生。钙可以帮助降低血压,刺激神经的健康,并预防某些类型的癌症。
我们已经知道,钙能保护骨骼和牙齿健康。但是,如果没有镁,身体不能:
Adequately absorb calcium
充分吸收钙
Stimulate calcitonin, a hormone that draws calcium from the blood and tissues back into the bones
刺激降钙素,吸引从血液中钙和组织回流的激素
Suppress parathyroid, another hormone that breaks down bone
抑制甲状旁腺,另一个分解骨骼的激素
Convert vitamin D into its active form for calcium absorption
转化维生素D成活性钙的吸收
Activate an enzyme required for new bone to form
激活新骨的形成所需要的酶
Regulate calcium transport
调节钙运输
Clearly, even a mild deficiency in magnesium can radically affect bone health.
Calcium is also necessary for the contraction of muscles, the release of neurotransmitters, regulation of heart beat, and the clotting of blood.
很显然,即使是在轻度缺镁,是会影响骨骼健康。身体需要钙帮助肌肉的收缩,释放神经递质,调节心脏跳动,和血液凝固
Magnesium helps bone strength by assuring the strength and firmness of bones and also boosts the strength of your muscles as well as your immune system.
Most notably, adequate magnesium is essential for absorption and metabolism of calcium.
Magnesium also has a role to play, together with the thyroid and parathyroid glands, in supporting bone health:
stimulating the thyroid's production of calcitonin, which acts as a bone-preserving hormone..
镁有助于骨骼的强度和坚定性,同时可以提高你的肌肉和你的免疫系统。最值得注意的是,足够的镁为钙的吸收和代谢必不可少的。
镁也有一定作用的发挥,与甲状腺和甲状旁腺在一起,在支持骨骼健康:刺激甲状腺生产降钙素的,其作为骨保护素..
Major contributions of zinc to bone health are through its regulation of bone formation and bone resorption.
Zinc is an important co-factor in the stimulation of bone building osteoblasts (bone cells), even helping to stimulate the production of new osteoblasts.
By promoting the activities of osteoblasts and reducing the activity of osteoclasts (bone breakers), zinc produces a net bone-building effect.
This increases bone mineral density and reduces the risk of osteoporotic bone fractures. Zinc is also instrumental in the proper absorption of minerals.
Zinc is necessary for a healthy immune system, and is required for growth and development and it promotes wound healing.
锌对骨骼健康的主要贡献是通过其的骨形成和骨吸收调节。锌是一种重要的辅助因子在刺激骨成骨细胞(骨细胞),甚至帮助刺激产生的新的成骨细胞。
通过促进成骨细胞的活动,减少破骨细胞的活性(骨破碎机),锌产生的净骨胳的效果。
这增加骨密度,并降低骨质疏松性骨折的风险。锌也是帮助正确吸收矿物质。对于一个健康的免疫系统锌是很重要,它促进伤口愈合。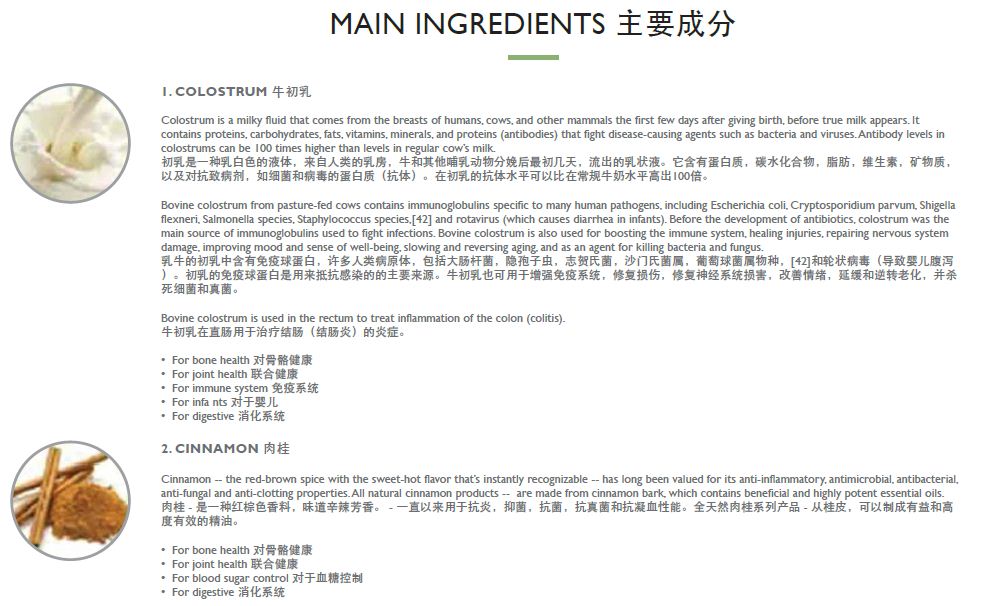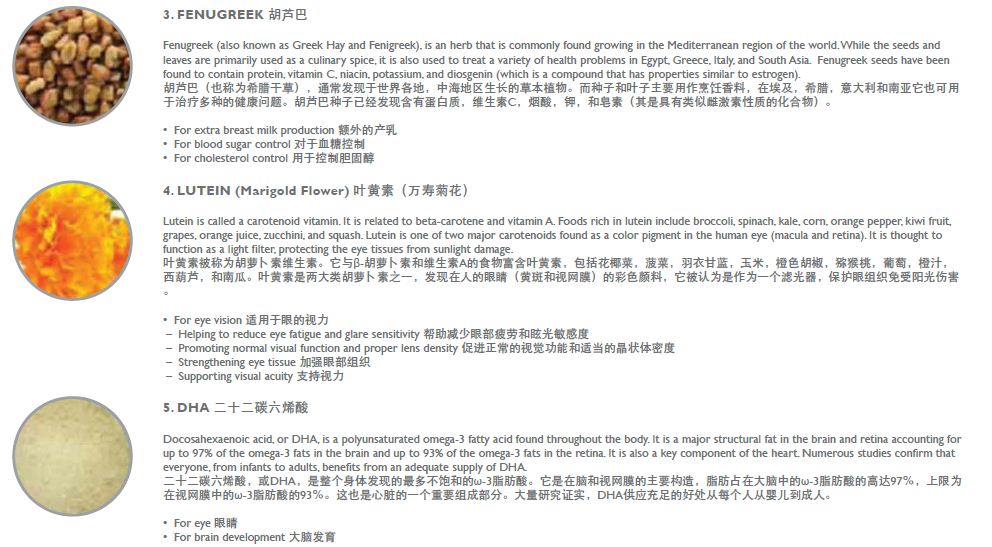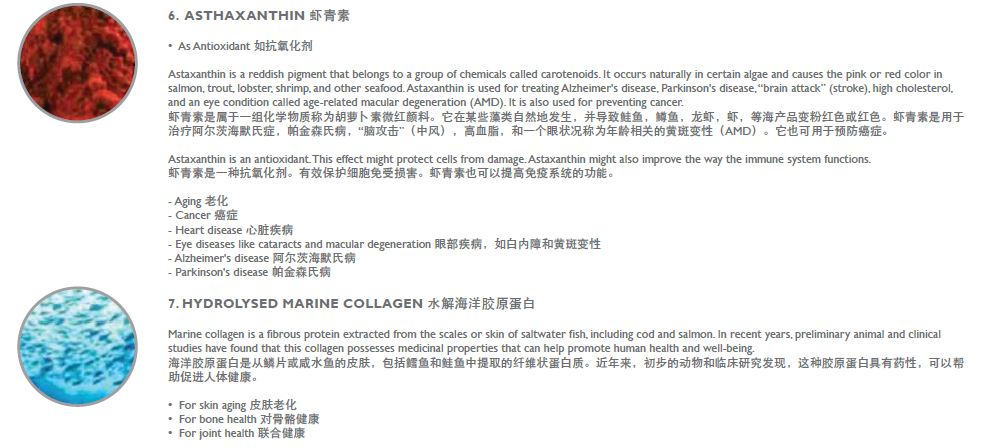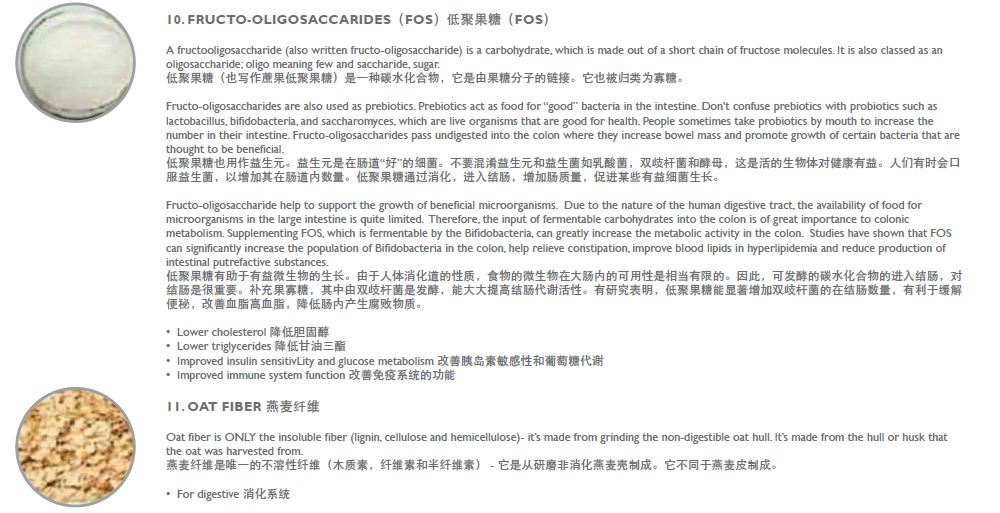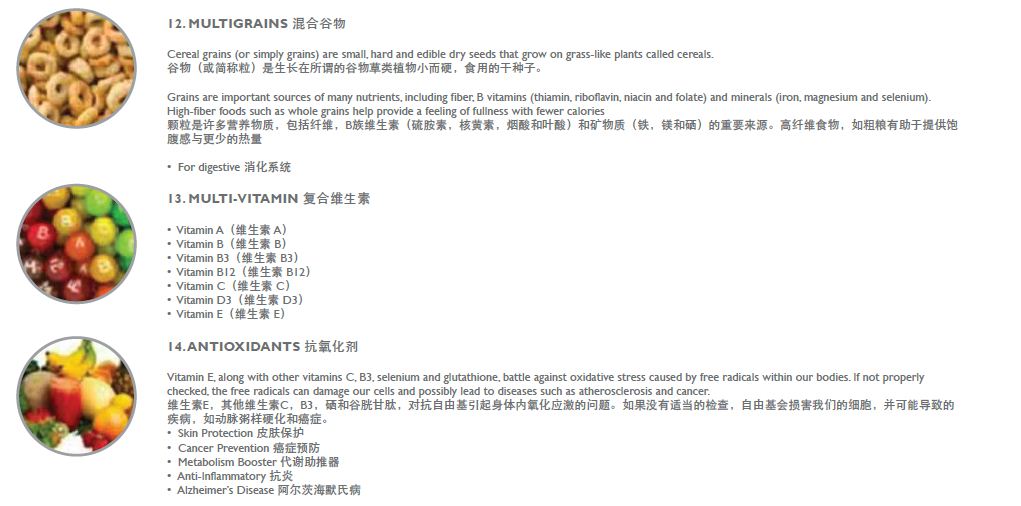 WHO IS SUITABLE TO TAKE J'ESSTIOR HD-5?
谁适合 J'ESSTIOR HD-5 元气谷物?
Learning children 学习中的小孩
Learning Teenagers 学习中的青少年
Office workers 上班族
Slimming People 瘦身人士
Elderly 老年人
Pregnant women 孕妇