With iPad, getting work done is all hustle and no hassle. You can easily edit a document while researching something on the web and making a FaceTime call to a colleague at the same time. Manage all your files in one convenient spot with the Files app. And when you want to write a research paper or create a presentation, you can simply use the onscreen keyboard or attach the full‑sized SmartKeyboard.From taking notes in class to writing out a quick to-do list, using ApplePencil with iPad is the best way to get what's in your brain down on the page.1Do things like sign paperwork, mark up a document or sketch out an idea. It feels as natural to use as a pencil, but with so much morecapability.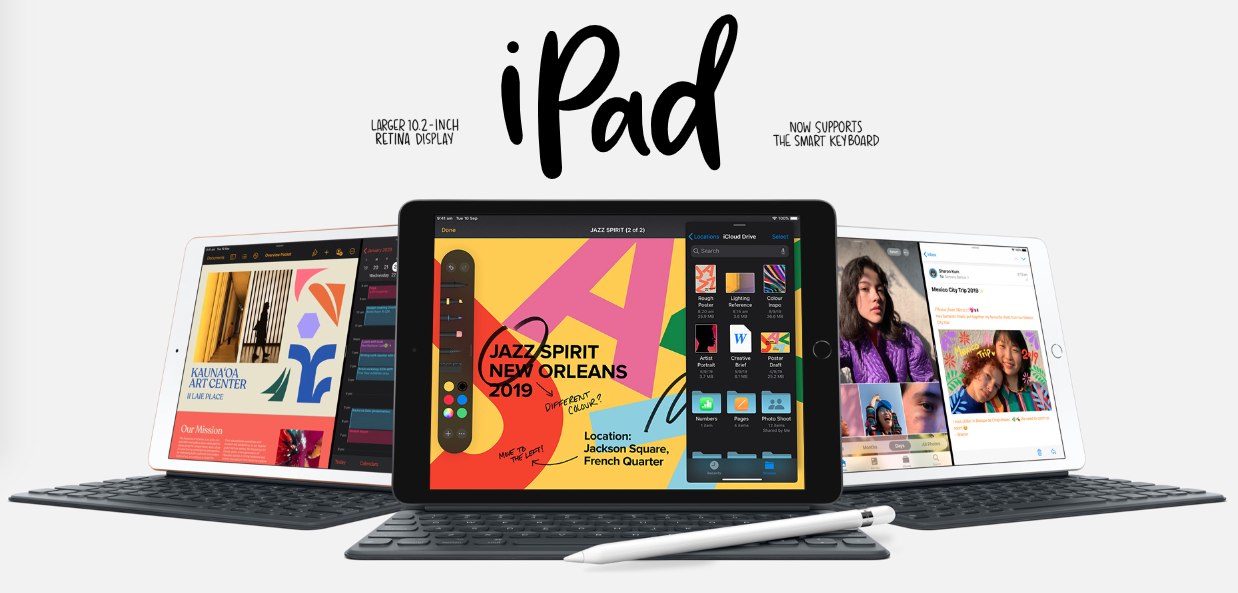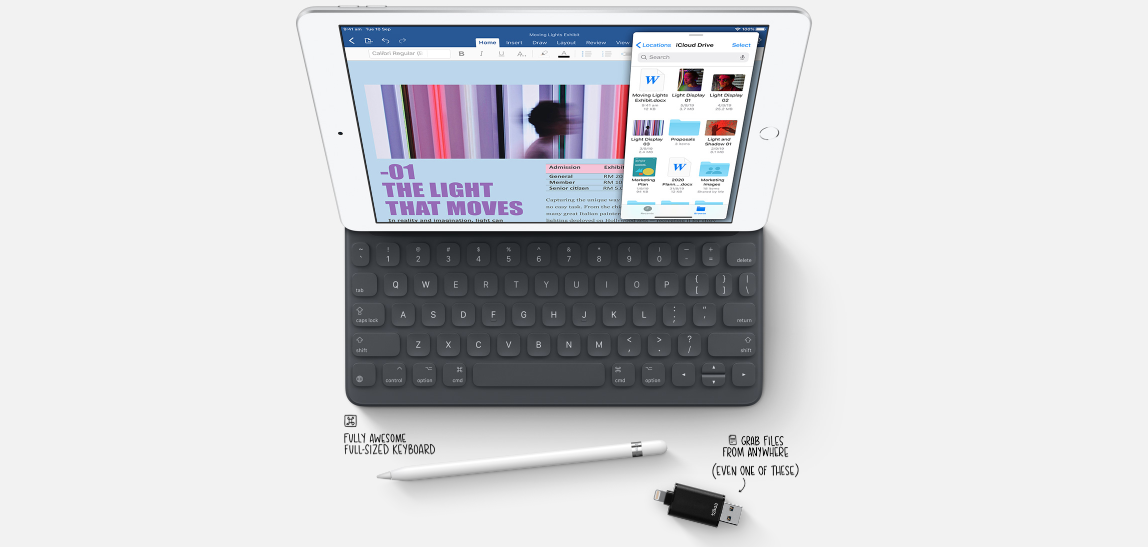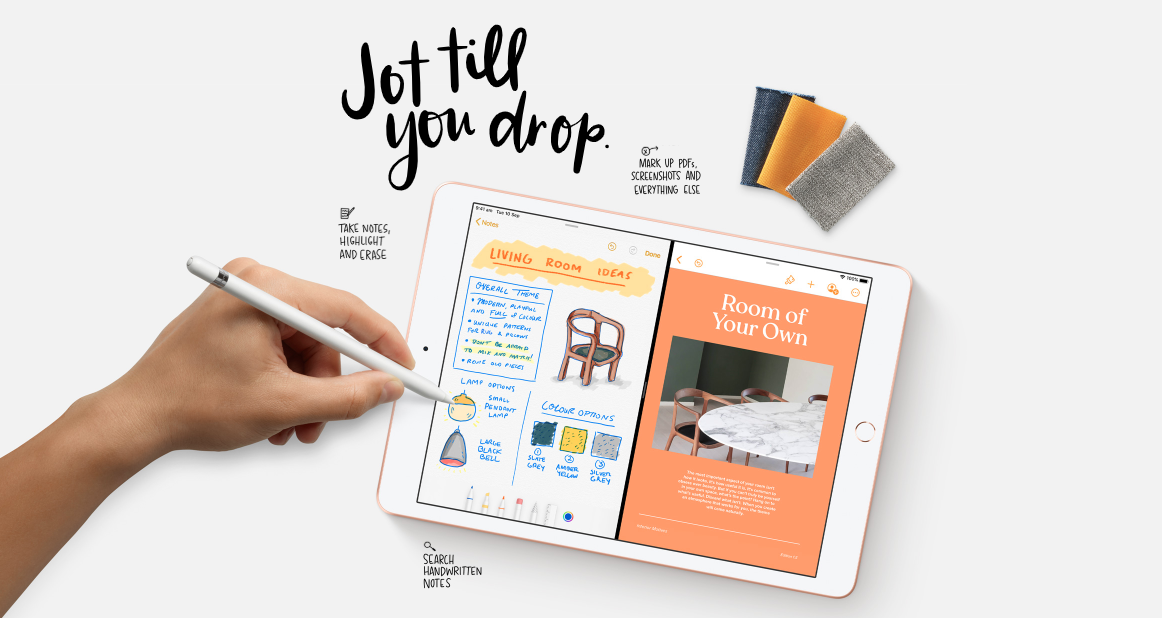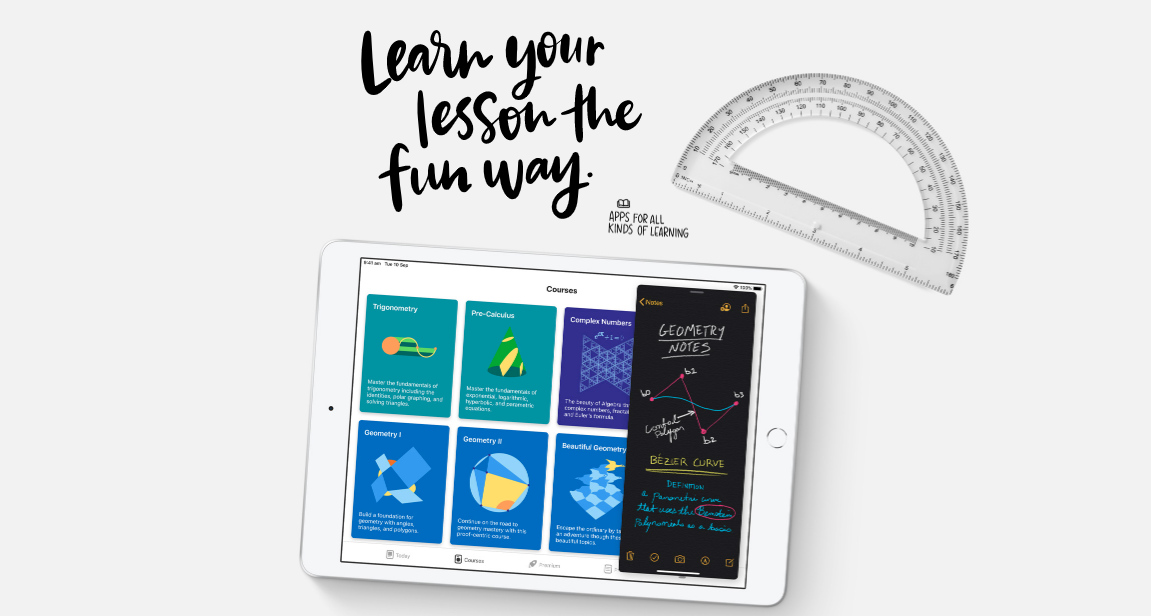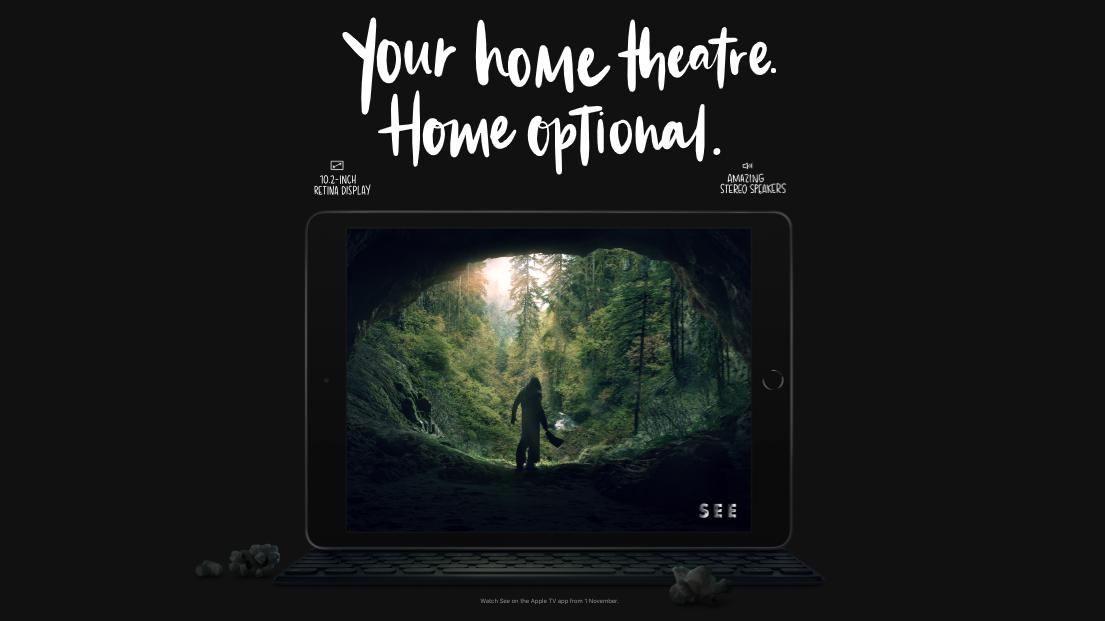 iPad features advanced, Apple‑designed chips that transform how you experience photos, gaming and augmented reality.
They also make iPad powerful enough to handle the apps you use every day. And even pro apps like Adobe Photoshop CC.
And all that power really travels. iPad is incredibly thin and so light you can carry it with you everywhere. And it has up to 10 hours of battery life to keep you going all day.1 Stay connected on the go with fast Wi-Fi and up to Gigabit-class LTE.2 You can even print, project and send files wirelessly.
iPad does what a computer does, but in more intuitive way.
Use multiple apps at the same time with a few taps. Move objects between apps simply by dragging and dropping, or switch apps with a single swipe.